Discover Our New EP:
OMEN
We were working very hard over 2020 to bring you the latest and greatest of our repertoire. 6 (+1) songs of pure Rock. Follow us below and drop a comment!!.
5. Omen (intro to Blue Eyes)
7. Stranger (Bonus Track)
OUR STORY.
Nogards is an emerging New Zealand-based straight-up Rock band.
Its vocalist, rhythm guitarist and singer-songwriter Erif Nogard started the project in 2018 with a complete different musician's line-up. Erif and lead guitarist Steven Ward embarked themselves on the recording of Nogards' first ever single Tai Sui (CD Baby, Sept 2019), with external collaboration for the bass and drum sections. Unfortunately Steve had to return to the UK and Erif was back to square one in its attempt of assembling a stable group.
Around that time Erif met Julián Peña, an Argentinian bassist with classical music influences. They clicked immediately and Julián became the first member of the new line-up.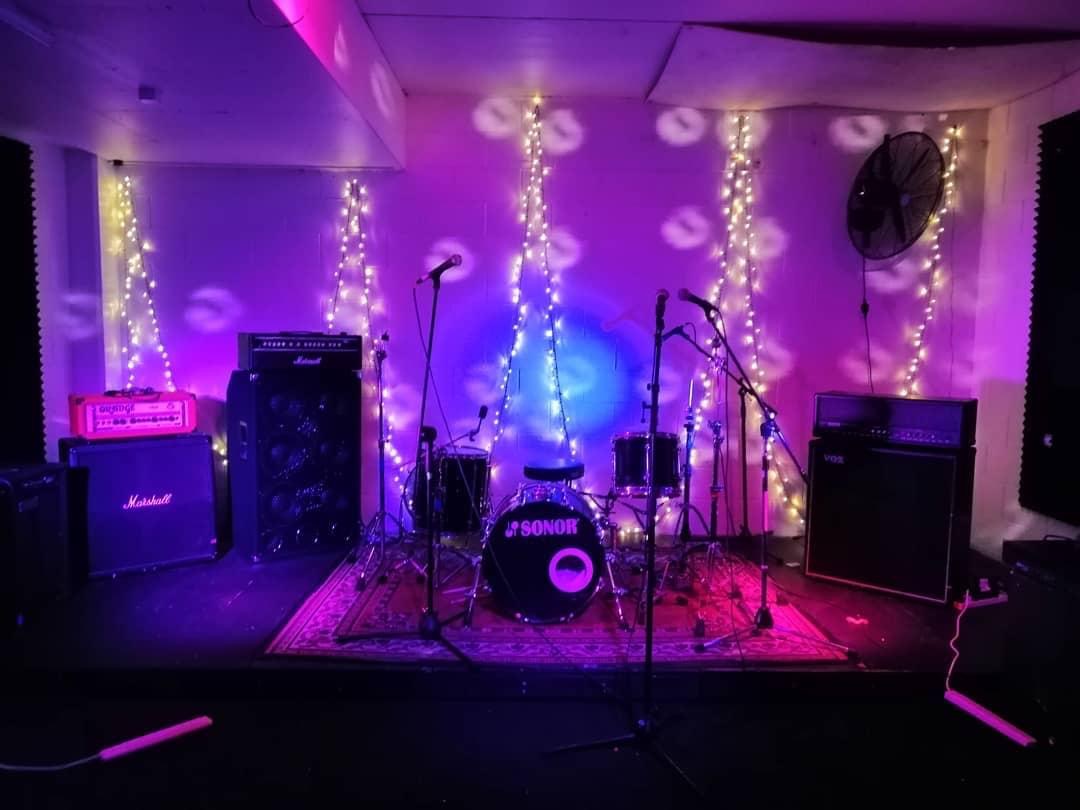 No longer after that Vishal Thapliyal responded affirmatively to a FB post by Erif requesting a lead guitarist. Vishal had substantial recording and live experience and his inclusion allowed the band to start rehearsing regularly for the very first time. It was precisely before one rehearsal that they coincided with Josh Smith, drummer of 'Kingsland', that accepted the proposal of joining Nogards in 2019, leading to their first ever gig at The Vault (photo above). Unfortunately right after it the bassist Julián left NZ although the band could rapidly incorporate Logan Norcliffe to commence the recording of the EP OMEN, its latest album, self-recorded in Auckland over 2020.
After a year of stability and not much live activity due to the 2020 Covid-19 pandemic, the drummer Josh Smith decided to continue his own path. However, preparing for a gig at Devonport's bar Tiny Triumphs allowed the members to discover Simon McDowell, a well seasoned drummer who decided to become part of the group. Just recently at the beginning of 2021 and after bass player Logan departed, Rusty Hattle (previous member of 'The Lite Works' together with Vishal), completed the current 4 member line-up. The band is getting ready for the release of OMEN and coming back to stage over 2021 to promote the new songs.
Erif Nogard
Vocals/Rhythm Guitar
Vishal Thapliyal
Lead Guitar